Continuous flow measurement of sinter dust(ProSens)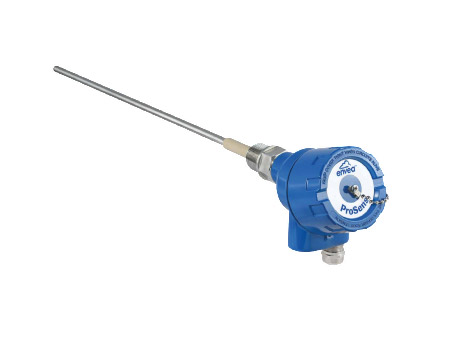 ProSens was specially developed to carry out reliable dust measurement on clean sides after filters.
The measuring device provides measurement values for dust concentration, either as a trend signal or as absolute values (after calibration) for emission measurement.
ProSens is used
If the dust concentration is to be output as an ab- solute value in mg/m³.
for exact measurements even with large channel diameters.
for applications in explosion hazard zones (GasEx- Zone 1, DustEx-Zone 20)
for the measurement of dust concentration even at high temperatures.
Features
Online Dust measurement in any air channel, including large diameter
Output of dust level as a trend or absolute value
Measurement of dust at high temperatures
Available in ATEX version
SPECIFICATIONS
Technical Data
Sensor
Sensor에 대한 표
Measuring objects
Particles in the gas flow
Measuring range
From 0.1 mg/m³
Process temperature
Standard: 150 °C;
Optional: max. 500 °C
Pressure
Max. 2 bar (Optional: up to 25 bar)
Flow speed
Min. 4 m/sec
Humidity
95% RH or less (non-condensing)
Measuring principle
Electrodynamic
Ambient temperature
- 20 ... +60 °C (optional - 40 ... +60 °C)
Sensor rod
Material: stainless steel;
(length: 500 / 1000 mm)
Housing
Aluminium
Protection type
IP 66; ATEX: cat. 1/2 GD
Electric connection
Connection room DIN M 20
Measurement value alarm relay output
Relay with switching contact
Max. 250 V/AC, 1A
Not for Ex-devices Cat. 1 and 2
Weight Approx.
1.5 kg