Continuous level measurement in storage silos(Nico)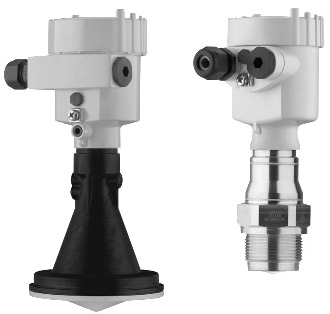 The Nico 120 radar sensor has been designed to continuously measure the level of materials in storage vessels under difficult process conditions.

It can be used on a wide range of different materials having varying particle sizes and compositions.

The measurement is unaffected by dusty atmospheres, obstructions or temperature variations. The Nico 120 measuring range is 120 metres.

The good signal focus ensures that vessel fittings and encrustations on the walls does not affect the measurement.
Features
80 GHz All-round sensor
continuous measurement
also under difficult process conditions
can be used on a wide range of different materials for level measurement in vessels up to 120 m height
SPECIFICATIONS
Technical Data
Sensor
Sensor에 대한 표
Threaded connection
G1½, 1½ NPT
Flange connection
≥ DN80, ≥ 3"
Seal material
EPDM
FKM
Housing material
Aluminium
Protection rating
IP 66/IP 68 (0.2 bar)
IP 66/IP 67
IP 66/IP 68 (1 bar)
Output
Profibus PA
Foundation Fieldbus
4 … 20 mA/HART - two-wire
Modbus
4 … 20 mA/HART - four-wire
Ambient temperature
-40 ... 80 °C